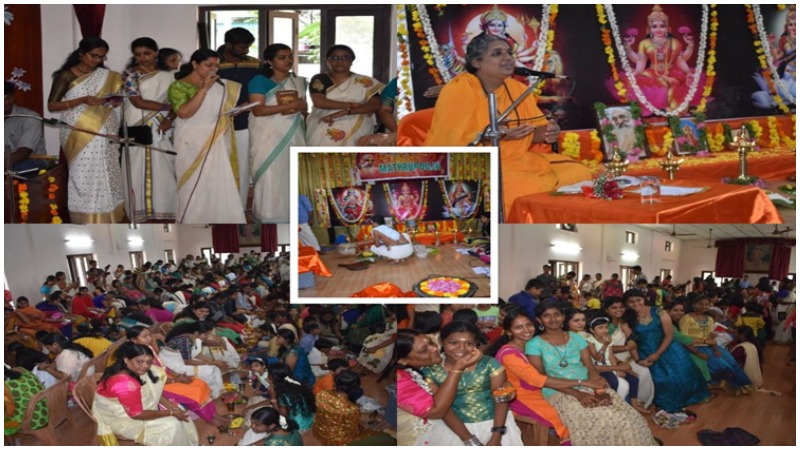 Highlights of Navarathri
Highlights of Navarathri

Chinmaya Vidyalaya ,Tripunithura celebrated all the 9 days of Navarathri with lots of enthusiasm. The students from all the 4 blocks actively participated in variety of programmes. Melodious devotional songs,classical music,semi classical dance were the highlights of these days.Group bhajans were also rendered by each class to invoke blessings of Saraswati Matha. Mathrupooja was also organized in connection with Navarathri Celebrations. Brni.Devaki Chaithanya, Acharya of Chinmaya International Foundation, Piravom graced the occasion and conducted the Pooja. Mathru panchakam and Meenakshi pancharatnam were chanted. Students from various classes along with their mothers partook in the rituals Devaki Chaithanya spoke on the role of mothers in a child's life and appreciated their active participation.