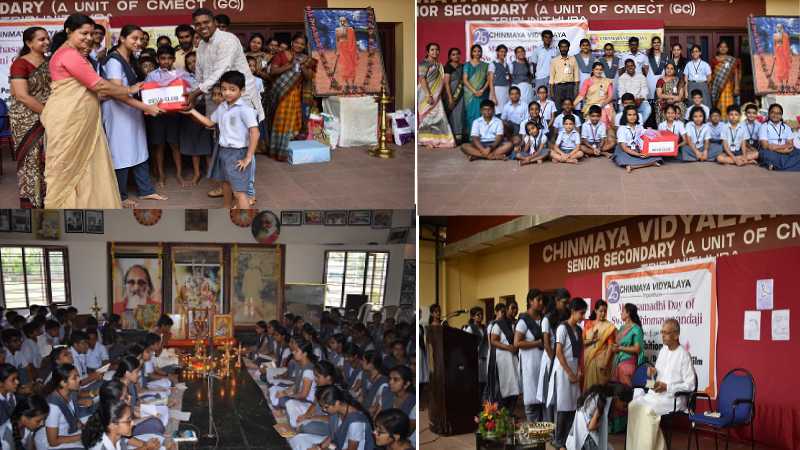 Highlights of Aradhana Day
Highlights of Aradhana Day

Poojya Gurudev Swami Chinmayanandaji's 25th Mahasamadhi day was observed from 1st August 2018 with the mass chanting of Bhagavad Gita – Chapter 15. As a part of the Aradhana Day, students from LKG to 12th donated items like clothes, pulses, grains etc and handed over their contribution to Theruvoram Murugan. On 3rd August Chinmaya Ashtakam was chanted. Aacharya Shri K R Nambiar , Former President, Chinmaya Mission, Ernakulam was the Chief Guest. He addressed the students and also shared his fond memories with Gurudev and expressed his immense pleasure to step in the Vidyalaya on this great day. An exhibition of the News Letters, seminar, declamation, skits and bhajans were the highlights of the day.