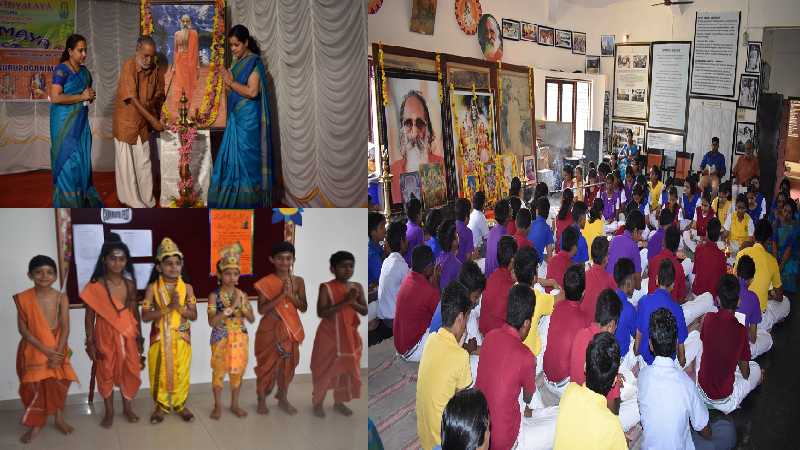 Gurupoornima Day Celebrated
Gurupoornima Day Celebrated

The Gurupoornima Day was celebrated on July 27th, 2018 with intense fervor and enthusiasm. The day commenced with the chanting of Vedavyasa Ashtothram . Sri.M.R.S.Menon, religious scholar, retired KSEB Accounts officer, was the Chief Guest. He addressed the audience and boosted their morale by disclosing the profound and rich heritage of our great country .He also reminded the audience about the need to inculcate the value of "dharma"in the new generation.